OFFICE PLANIt's still much easier to subscribe than cancel, door sellers still use bad practices, and kids are tricked into spending money on online games. The government now wants to put an end to it. What will change?
Economy Minister Micky Adriaansens (VVD) will send the 2023 consumer agenda to the Chamber of Deputies on Wednesday. Better protection against aggressive and misleading sales at the door and online form the backbone.
1. Will I finally get rid of door sellers?
Not quite, but there will be an extra limit in the form of a mandatory pause for reflection. The sale will only go through if you confirm the deal by email or letter some time after the door visit. For example, the cabinet wants to prevent you from immediately falling into a door salesman's chat trick and getting stuck on something.
Once you have agreed in writing after the door chat, the legal fourteen day cooling off period will still begin. "We have to better protect people who are less strong verbally," says Adriaansens. ,, Often door sales are already annoying, you are faced with an unsolicited offer. This is not ideal for reaching a fair agreement. Now we limit it. And let's speed it up, we can organize this ourselves as the Netherlands."
Also listen to our Politics Close podcast, and subscribe via Spotify or Apple:
2. Why is door-to-door sales not completely prohibited?
The energy sector in particular is making a lot of noise, this site wrote earlier. Sellers usually paint a very optimistic picture, complain and insist until they make it. Vulnerable people, often the elderly, are the victims. Door-to-door marketing is on the rise again after a lull in the corona years and now that permanent contracts are possible again after falling electricity and gas rates.
The sector itself promised improvements, a municipal ban was possible locally, but according to the cabinet this is insufficient. The Chamber of Deputies would like to go even further, this week asking parliament to ban the sale of energy contracts at the door. A nice idea, thinks the cabinet, although it is at odds with free market principles, says Adriaansens: "Markets are everywhere, online and in a square, sometimes at the door. Above all I want a level playing field, with this step I think we will also organize that for energy sales."
3. What about paid perks in games: what will change in this area?
In many games – like Candy Crush – you can progress by spending money. This encourages addiction and costs users dearly, according to politicians. Therefore, Adriaansens wants to try, via Brussels, to tighten the European rules on these 'in-app purchases', for example, with more information and age limits. Also, special treasure chests – loot boxes – declared completely taboo, following a motion on the subject by CDA Deputy Henri Bontenbal.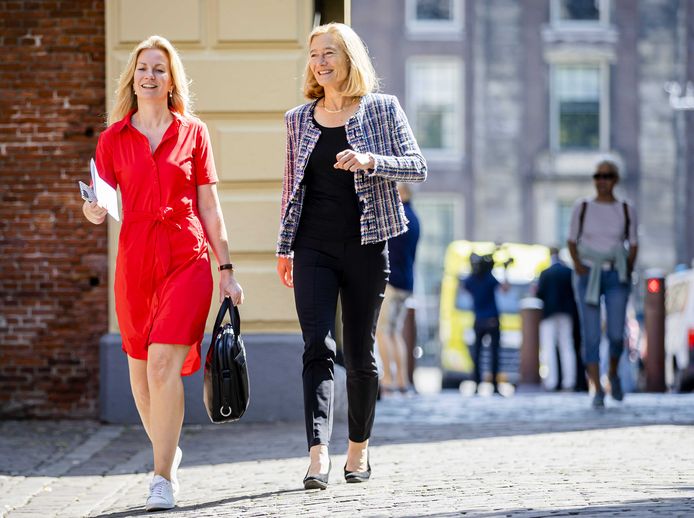 Well-known example of a popular game with loot box is Fifa Ultimate Team, the football game where you can build a team with top players, which you buy through these treasure chests. But you don't know in advance which players are in your treasure chest. This aspect of the lottery is wrong: ,,That one loot boxes we want to ban it completely, you don't even know what you're paying for. We also want to better regulate other purchases in these online games. We prefer to do these themes in the context of the EU, but we noticed that there is a lot of support for that too."
4. And will it also be easier for me to cancel a subscription online?
That's the intention. You recognize: signing up for a (trial) subscription to a streaming service, magazine, or gym is super easy online, but how do you get out of it? This is often more complicated. The cabinet wants to make new rules, so that the cancellation can also be done with a click on an easy-to-find button on the website. France and Germany already have this legal obligation to provide information, and similar rules should also apply in the Netherlands.
Watch all of our politics videos here
Free unlimited access to Showbytes? That can!
Log in or create an account and don't miss anything from the stars.

Yes, I want free unlimited access